HCL News - Latest Updates Related to COVID-19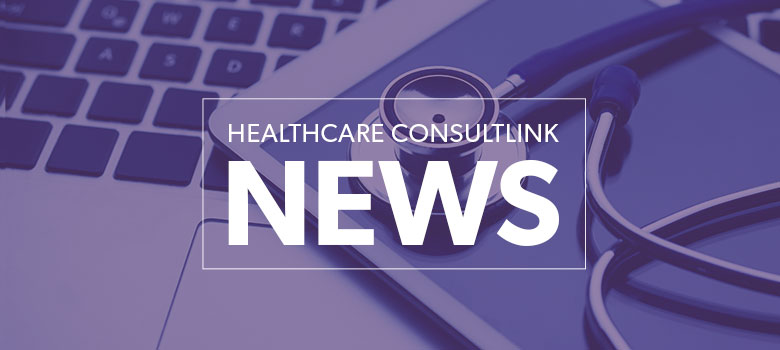 Interim Guidance Criteria for Return to Work
Maintaining appropriate staffing in healthcare is essential to providing a safe work environment for staff and safe patient care. The Centers for Disease Control and Prevention (CDC) has released updated guidance for return to work criteria. As the COVID-19 pandemic progresses, staffing shortages may likely occur due to staff exposures, illness, or need to care for family members at home. Healthcare must be prepared for potential staffing shortages and have plans and processes in place to mitigate them, including considerations for permitting staff to return to work. Decisions about return to work for staff with confirmed or suspected COVID-19 should be made in the context of local circumstances.
CMS Issues Nursing Homes Best Practices Toolkit to Combat COVID-19
The Centers for Medicare & Medicaid Services (CMS) released a new toolkit developed to aid nursing homes, governors, states, departments of health, and other agencies who provide oversight and assistance to these facilities, with additional resources to aid in the fight against the coronavirus disease 2019 (COVID-19) pandemic within nursing homes. This toolkit catalogs the many innovative solutions designed at the state level to protect our nation's vulnerable nursing home residents during the coronavirus disease 2019 (COVID-19) pandemic.
Texas Releases Statewide Online Map For COVID-19 Testing Sites
The State of Texas has a new interactive map of all the locations in Texas where individuals may seek COVID-19 testing. The map displays detailed information on public and private testing sites including mobile, walk-in, and drive-thru locations.
New ICD-10-CM code for the 2019 Novel Coronavirus (COVID-19), April 1, 2020
Given the need to capture the reporting of COVID-19, the CDC, under the National Emergencies Act Section 201 and 301, is announcing a change in the effective date of new diagnosis code U07.1, COVID-19, from October 1, 2020 to April 1, 2020. This off-cycle update is unprecedented and is an exception to the code set updating process established under HIPAA. This diagnosis should not have been used when submitting March claims as the code did not exist in March. To help reduce confusion (and avoid denials) it is important to understand that the April 1st date is for dates of service, not date of the claim. U07.1 (COVID-19) is only to be assigned and reported with confirmed cases of the COVID-19.
Summary of information that HCL has released over the last 3 months in regard to COVID-19
The following is a summary of emails sent out by HealthCare ConsultLink (HCL) related to COVID-19. Please visit the HealthCare ConsultLink website for a list of the complimentary pandemic-related policies and tools, along with various COVID-19 resources and links referenced in these HCL News emails.
HCL News March 11, 2020: Effectively navigating the pandemic through daily review of the CDC and other government agencies, including the Occupational Safety and Health Administration (OSHA) and the Texas Department of State Health Services.
HCL News March 11, 2020: Information for staff, patients, and families, including Infection Control, Exposure Control, and Emergency Preparedness Plan.
HCL News March 19, 2020: COVID-19 Policy, Policy Addendum for Pandemic, and COVID-19 screening and education tools.
HCL News March 27, 2020: Interim guidance on Agency operations through Provider (PL) and Information (IL) Letters. Texas Association for Home Care & Hospice (TAHCH) information on Guidance & Preparedness; Education & Forms; Clinical Resources; Infection Control; Regulatory, Advocacy & Legal; Monitoring & Reporting; and Travel.
HCL News April 7, 2020: For Home Health and Hospice Agencies, CMS Flexibilities to Fight COVID-19 including CMS Relief for Participation in Quality Reporting Programs in Response to COVID-19, CMS Section 1135 Waiver Flexibilities — Texas, and CMS Blanket Waivers & Flexibilities for Health Care Providers.
HCL News April 7, 2020: Policy Addendum for Emergency Policy Changes and a form for documentation of Temporary Emergency Policy Changes and Staff Acknowledgment.
HCL News April 15, 2020: Department of Labor Wage and Hour Division, COVID-19 Resource webpage with many helpful items, including information on FFCRA [Families First Coronavirus Response Act].
HCL News April 28, 2020: HealthCare ConsultLink (HCL) Tools for Remote Visits Using Telecommunication Technology.
HCL News April 30, 2020: Updated COVID-19 Resources & Tools including using the CMS infection control checklist as a guide for ensuring processes are up to date and effective under the pandemic.
HCL News May 8, 2020: Key COVID-19 Updates and HCL Phase One.
HCL News May 13, 2020: Additional information on CMS Infection Control Focused Audits, including Texas Health & Human Services Commission (HHSC) Information Letter No. 20-17 Requirement to Complete DIR-Certified Cyber Security Training Program.